Anyone else still watching NBC's Grimm? I'm only one episode behind on the current season, but I'm seriously thinking of giving it up entirely. What was once an interesting foray into the dark origins of fairy tales has become a tangle of dysfunctional relationships and plot lines so ridiculous that Rosalee just spent a whole episode voicing my own frustrations with "how/why is this happening?"
More upsetting than the devolving story line, though, is how they writers have been handling the question of rape. Even if you're not watching Grimm, this discussion matters because the way our entertainment presents issues like sexual violence both reflects and influences prevailing culture.
Love In The Time Of Cookies
It all started way back in season one with the character Adalind. She's a Hexenbeist (basically a witch). She's a main antagonist in this first season, and uses her powers to force Hank to see her as a romantic option. He's basically roofied via magical chocolate chip cookie, but it wasn't addressed in the show as rape and I doubt the writers even thought of it that way.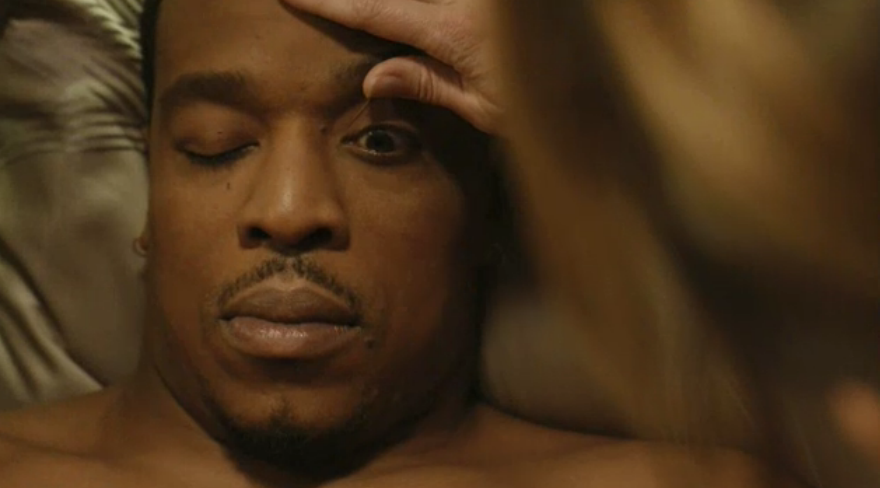 This brings us to the first disturbing idea that Grimm keeps coming back to, perpetuating the myth that adult men can't be victims of rape. Hank wasn't a victim — he was just a guy who accidentally had sex with someone he didn't want to. No big deal (never mind that she drugged him and nearly killed him). We wouldn't overlook this if the characters' genders were reversed, so why the double-standard?
English and Welsh law didn't recognize male rape as a crime until 1994. The United States was even farther behind — the FBI's definition of rape didn't include male victims until early 2012. I suppose it's not surprising, then, that the statistics I could find related to male rape were UK-based. Crime reports for 2014 in England & Wales record 3,580 sexual assaults against men. Survivors UK (a male-only support group) estimates that only 2-3% of assaults are actually reported (compared to 10-12% for women). And yet society doesn't treat it as a problem — Survivors UK had their funding cut completely last year, and most rape hotlines won't even talk to men. No wonder Hank didn't want to claim his coerced relationship with Adalind was rape.
It's Okay If She's A Witch
Adalind's actions with Hank are played-off as unwanted sexual aggression rather than an attack, but apparently it's enough to justify writing her comeuppance as an assault scene. Since the blood of a Grimm can strip a Hexenbeist of her powers, Nick attacks her, pins her to the ground, climbs on top of her, and kisses her so she'll bite his lip. There's really no way not to interpret this imagery as sexual. Charity has written an excellent article titled "A Grimm Look at Writers' Impact on Rape Culture" that addresses this scene in-depth, as well as the after-math that continues comparing Adalind to a rape victim.
The disturbing part about this scene isn't so much that it's played as a sexual assault, but rather that no one has a problem with that. This perpetuates the myth that sexually aggressive women are asking for (or even deserve) sexual assault. Nick is the good guy, the hero, and that didn't change for most viewers after he attacked Adalind. But other people's bad actions shouldn't justify "good" people committing unconscionable acts.
Baby Makes It Better
Skip ahead to the end of season three. Adalind has her Hexenbeist powers back, and she hatches a plan to take Nick's powers away. Much like ingesting a Grimm's blood can take away Hexenbeist powers, sleeping with a Hexenbeist takes away a Grimm's abilities to detect Wessen. Adalind uses magic to disguise herself as Nick's love interest, Juliette, and he sleeps with her. While Adalind doesn't violently assault him, here's no denying Nick was coerced into having sex with someone he would have turned down if given a choice. Doesn't that make it rape?
Now in season 5, Nick is living with Adalind and the child she conceived as a result of her impersonating Juliette. Can you imagine this in reverse? No one asks a woman to move in with a man she wouldn't have consented to have sex with just because the resulting child needs a father. If someone did write that situation, you can bet there'd be other characters in the show discouraging her from living with her rapist. In Nick and Adalind's case, however, the farthest any character will go is describing it as "weird." The writers don't see their past relationship as rape (see first myth) and, if the number of Nick/Adalind shippers online is any indication, neither do most fans.

I was going to have a "myth" listed for each section, but it doesn't really work here — no one actually thinks you should move-in with your rapist if there's a child! It's insane. And yet, I saw someone online arguing that Nick and Adalind's relationship is a relatable and realistic portrayal of modern adults in a co-parenting situation after an unexpected pregnancy. I suppose this is what happens when you live in a culture that's adopted an anything goes (except abstinence) attitude toward sex. The more taboos we tear down, the easier it is to skirt around the ones that remain.